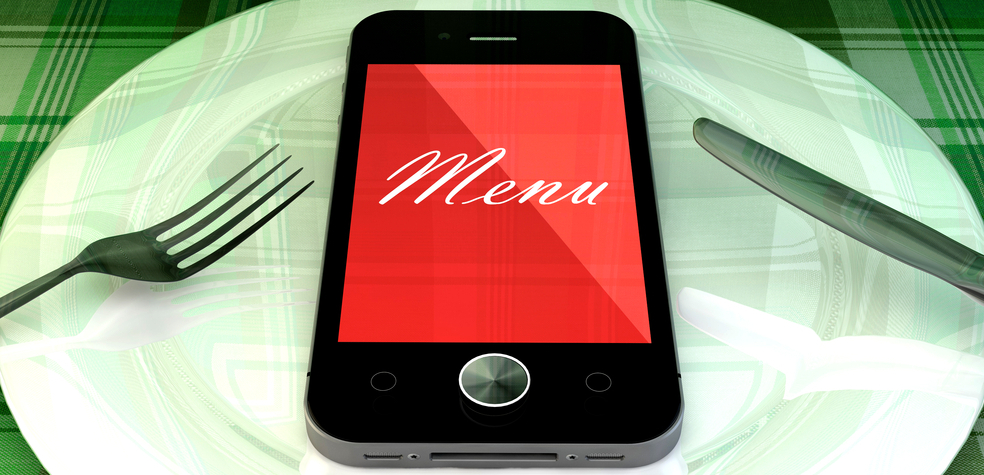 Busy executives living in large cities such as Jakarta have little time to shop for food, let alone cook it. So getting groceries delivered to your house or just ordering food from your favorite restaurant makes perfect sense.
Technology has revolutionized the way people shop for clothing, find vacation rentals and flag down taxis or even an ojek. Now it is shaking up the world of eating.
Food delivery apps for smart phones have transformed the food ordering concept. Anybody can now order a Domino's pizza in minutes with their favorite toppings through the mobile app or website and then track the order till it arrives hot to your doorstep. In fact the online and mobile ordering comprises the most significant growth factor for such fast food businesses.
Online and mobile ordering is a win-win for consumers and for the company with better customer experience. Online is where people are and can view the entire menu, discounts and specials in front of them. They can take their time in ordering and the accuracy of the orders is higher, leading to significantly higher customer satisfaction.
Logistics companies like Foodpanda.com are further helping fuel this change by providing outsourced delivery services that carry piping-hot meals to homes or offices from fancy restaurants that normally don't deliver. These have been very successful and the restaurants have benefited greatly by extending their reach without investing in riders and sophisticated tracking systems. Restaurants, ideally, would want to work with such companies because they could pay a fixed fee for a guaranteed level of service instead of spending money on running delivery services — including the hiring and coordinating of that kind of work — themselves.
The delivery companies rely on algorithms that calculate factors including road conditions, customer location, how busy restaurants are, driver performance and the desired temperature of the food (cold sushi versus hot pizza), pinpointing the right driver and the optimal delivery route. One of the biggest advantages is developing quality standards for delivery.
A new crop of start-ups are popping up like berrykitchen.com and blackgarlic.id will cater, deliver meals and even ready to cook pre-sliced ingredients for a gourmet meal to your doorstep. Others aggregate local chefs in an easy-to-search website to deliver food to you such as kuliner.id
Specialized food delivery plans are a boon for athletes and weight watchers who are on a rigid calorie meal plans. Even diet specific plans such as the 'Mayo Diet' or 'Atkins Diet' plan are on offer. Services are also available for new mothers, convalescents and even diabetic or other nutritionally specific diet plans that can be selected online to be delivered to you.
Yet another facet of technology apps in the online food market in Indonesia are dining apps such as Zomato or Qraved that have restaurant listings and customer review posts. Makanluar.com offer reservation bookings and in some instances, they've even tied up with online-cab companies like Uber to offer rides to customers to and fro the restaurant.
Fresh fruits and vegetables are currently being delivered by supermarkets but soon you will be able to access more services that will connect you directly to the farmers to get farm fresh food directly. The convergence of easy to build online shops with payment gateways and delivery systems empowers this growth.
It is a whole new world waiting to unfold with the estimated that food based eCommerce growing tenfold by 2020 as people grow more comfortable with buying things online, aided by discounts and customer reviews that keep them shopping. At every point with every new wave, consumers are opening themselves up for the next level. The mental block of transacting online is going away.